Nes Classic for $500?! We weigh in on the morality of scalping.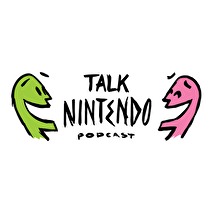 You might be asking, "Another episode already?!" That's damn right! We're happy to announce we'll be going weekly from this point moving forward. We'll likely be alternating weeks where we talk about what we've been playing, but we'll always have a fresh fun new episode for you each week!
Do you want to hear about all sorts of Mario games? Well we hope the answer to that question is yes because that's exactly what we have in store for you. Ironically though we start off the segment with a non Mario game as Perry cracks open some Splatoon amiibo to see what they add to what is already his favorite game possibly ever. Afterwards Casey starts off the Mario block by rolling the dice on Mario Party Star Rush. The game touts a new fast paced mode, but does it miss the mark? Perry continues his trend of revisiting older games by playing some Super Mario 3D Land. Is it as much fun now as it was originally when released back in 2011? Would you believe Casey if he told you Paper Mario Color Splash was one of his top 5 Wii U games? He wouldn't have thought so either, but the game really knocked his socks off. Perry also weighs in as his wife and him play through this adventure together.
This week's news includes even more Mario! The details on Super Mario Run have been revealed and the guys talk about their hopes and expectations. What would a week in the life of a Nintendo gamer be without some juicy Switch rumors. We touch on some of the latest.
The NES Classic is sold out everywhere and scalpers are once again at it again selling the hot item for five times the amount. This sparked an interesting discussion of what we think makes someone a scalper and if there is a difference between selling or trading for more than what the retail price is. And as always, we wrap up the show with the Good Ol' Craiglist Finds! Perry has been busy scouring the listings, but did he find anything worth while this week?
Friendly reminder there is still time to enter our Pokemon Sun and Moon Giveaway! But hurry, not much time remains. We'll select a winner 11/18/16 at 8pm Eastern!
We're giving away a copy of each Pokemon Sun and Moon! Follow, RT, Like and tweet at us for a chance to win! #PokemonSunMoon #Pokemon pic.twitter.com/DP3BVeb2c6

— TalkNintendoPodcast (@TalkNintendoPod) November 11, 2016
If you have any questions, comments or concerns please contact by tweeting us or by send us an email!