Perry and Casey are back again, talking Castlevania, Kirby, and lots more.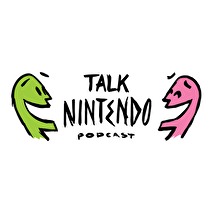 NWR Community members Casey Gibson and Perry Burkum approached us with a podcast they created, and although we already have more than our fair share of Nintendo podcasts, we were delighted to host their show for them. Thanks to Casey and Perry for providing Nintendo World Report with additional great content. If you would like to get ahold of them, send us an email at talknintendopodcast@nintendoworldreport.com and we'll be sure it gets to them.
This is their third episode, after a brief technical delay. You can find the first episode over at Soundcloud, and their second episode here. All three episodes are in the feed, which you can subscribe to here.
Download the Podcast: Direct Download
Subscribe to the RSS Feed: Subscribe
Although summer has officially come to an end, that doesn't mean we're cooling off just yet. We kick off the show with Jotun, the first Nindie Summer Jam game to be released. It's rumored to be difficult, but was it too much for Casey to handle? Perry continues the theme of excruciatingly difficult games by plunging into Kirby Planet Robobot. Jumping from the cute and cuddly aesthetic of Kirby to the gritty, gothic, monster filled world of Castlevania, Casey talks about his foray into the series with Super Castlevania IV. Next up is Mystery History! What's Perry been playing?! Well that's a task for Casey to guess by asking a series of yes or no questions. We wrap up what we've been up to by giving early impressions of the long awaited release of Dragon Quest VII.
After a short break we jump into all the happenings in the world of Nintendo news. Renegade Kids split, Miyamoto announcing Super Mario Run at the Apple Conference and NX news coming straight from the mouth of the Pokemon head honcho himself.
Ever wonder what our top 5 most played Wii U games were? Probably not, but we're going to tell you anyway! Get to know our gaming preferences a little bit better with this week's Topic of the Show. Much to Casey's surprise, there was not as much over lap as one might think! Wrapping up the show, we check in with Perry and his Craigslist, or is it Craiglist, who knows (Casey sure doesn't), Finds. Was it another light week or were there many deals to be made?
Last but certainly not least, we have another give away! This time we have a physical copy of NES Remix for Wii U. You can enter up to three times to win; like the tweet below and follow us for one entry, retweet it for another and third is email your top 5 most played Wii U games to talknintendopodcast@nintendoworldreport.com for a third! We will randomly draw a winner. Deadline to enter is 10/10/16 at 8pm eastern. (Please note this is a NA copy).
Win NES Remix Wii U! 3 ways to enter! Like, Retweet and/or send your top 5 played Wii U games to talknintendopodcast@nintendoworldreport.com pic.twitter.com/q0QP1xKeCF

— TalkNintendoPodcast (@TalkNintendoPod) September 22, 2016