We're throwing a party in celebration of our 600th-canonical episode.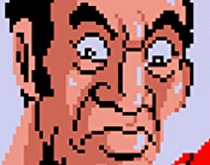 It's been a long time since Radio Free Nintendo started out as a way to spare most of the NWR staff from the banter of two of their colleagues. 600 episodes later, some would argue the banter has just got more excruciating with time.
They're right!
Ever wonder what could POSSIBLY get cut from the 2 hour train wreck that is an episode of RFN? Wonder no longer! We're celebrating our inexplicable survival with a live recording of Episode 600 THIS SATURDAY at 1 PM Eastern.
Live stream player below (you may need to enable flash): If the flash player doesn't work, here is a link to the audio. The URL is included in the article below.

Our tentative schedule includes:
You can join us in the NWR Discord. The player is at the top of the page, but you can also use this url (http://www.nintendoworldreport.com:8000/rfnlive.mp3) to listen in player of your choice. We hope you can join us!
We'll miss you if you're not there. We wont say anything, because we're a bit too self-conscious for that, but it'll be awkward next time we run into each other. Do your part to avoid the awkwardness.