We're waiting on confirmation by Nintendo of Europe.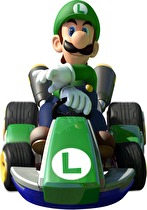 According to a newsletter posted on Twitter, Mario Kart 8 may be releasing in April 2014.
Twitter user DeSero claims that the picture in his post is from a newsletter sent out by Nintendo of Europe. Currently Nintendo has yet to confirm or deny the claim.
Mario Kart 7 released in December 2011 and its predecessor, Mario Kart Wii, released in April 2008.
Check back here for updates as the story unfolds.