Will Mario be hitting the greens this August? We will see...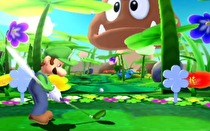 Mario Golf: World Tour is due out August 25 according to a listing on GameFly.
Though it is not confirmed, GameFly has been right in the past with Mario Tennis Open, and close with the upcoming Wii U title, Game & Wario.
Mario Golf: World Tour was announced during a recent Nintendo Direct, and will launch this summer. Like other Mario Golf games, it will feature both realistic courses and ones inspired by the folks of the Mushroom Kingdom.