The series might reach non-PlayStation platforms.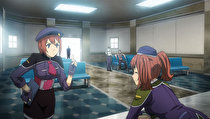 The Legend of Heroes series may be coming to Nintendo 3DS, according to Andriasang.com.
The site's claim, though unverified, comes from a seasonal company report from series developer Falcom.
"The [Legend of Heroes] series has been limited to PSP, but starting next term it will be offered on 3DS and a variety of other targets," the report states.
Based on the wording of the quote, it is uncertain whether a 3DS release would include a new game or a re-release of an older title.