Because apparently, five new forms is not enough.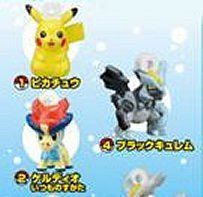 Keldeo might be receiving a new form in Pokémon Black and White 2.
The discovery was made when, on a merchendise advertisement, Keldeo was listed as being in its "usual form." This would suggest that Keldeo would have more than one form in Black and White Version 2.
Serebii also suggested that these claims could be supported by hints made in CoroCoro magazine, with the legendary Pokémon being engulfed in light during battle and that its "special power" to be revealed in the next issue.
Pokémon Black and White 2 comes out in Japan on June 23.