UPDATE: Konami kind of 100% confirms 2D 3DS Castlevania game, and the name is slightly different.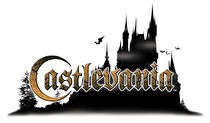 UPDATE 2: N1ntendo.nl was contacted by Konami and asked to remove the story. Additionally, the site discovered links to domain registrations from Konami revealing the title to be Castlevania: Mirror of Fate instead of Castlevania: Mirror of Faith. The domain, which is not active, resolves to the same server as the site of Castlevania: Lords of Shadow.
Check below for our original story.
UPDATE: A Konami representative says "we don't comment on rumor or speculation."
A new 3DS Castlevania game titled "Mirror of Faith" is rumored to be shown at E3 2012.
Although not much is known about the game right now, the game is supposedly being worked on by David Cox and Enric Alvarez, who were involved with the recent Castlevania: Lords of Shadow for the HD consoles. The news came from the appointment schedule sent out by Konami for E3.
The Castlevania series has a prolific history on Nintendo handhelds, with six installments, all well received, between 2001 and 2008. The past few years, however, have seen no new games in the series, with the most recent being 2008's Castlevania: Order of Ecclesia on Nintendo DS.