Poor sales may cause the handheld to lose some major Japanese support.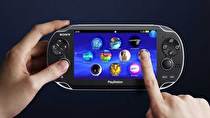 Major Japanese developers may be dropping Vita support in favor of the 3DS, according to an anonymous source published on the Nikkei website.
In a story written by Kiyoshi Shin, former head of the Japanese branch of the International Game Developers Association, an unnamed source announces that "major Japanese companies are canceling all projects intended for the Vita and are changing development to the 3DS."
When asked about the quote during an interview with Gamasutra, Scott Rohde, Sony's Senior Vice President of Worldwide Studios, denies the validity the comment."I mean, obviously, there is no way anyone could stand in front of a camera and say that all developers are changing focus from one platform to another, no matter what it is," he says.
He continues to say that the statement is likely "largely exaggerated. I know many, many, many third party developers and publishers are feverishly working on Vita titles, not just for now, but for the foreseeable future."
These comments follow a recent dropoff in Vita sales in Japan. The most recent weekly sales numbers showed the system dropping below PSP and 3DS, selling 13,939 units.