The only reason this episode isn't named "Jon Lindemann is a curious man" is that I do not like puns.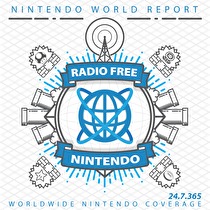 Subscribe via iTunes (Please rate and review, too!)
The Radio Free Nintendo News Network is back, breaking all the news from the Splatoon 3 Direct, which I'm sure you definitely haven't seen yet. You know that they didn't really have much new to say about Splatoon because it was a direct that we talked about for only 1x the actual length of the presentation. If there had been much new we would at least get to 3x.
After talking about some squids, we move to New Business. This week Guillaume reviews the process of reviewing the remaster of Baldur's Gate: Dark Alliance II. If that sounds like naval gazing then... yeah a little. Jon is off being irresponsible with his money, spending all of $5 on Duke Nukem Forever, the only game whose name is: a thread, a promise, and a remarkable prediction all at the same time. James and Greg are still exploring Xenoblade Chronicles 3. Greg has basically caught up to where James was last week and James has... a lot of time under his belt.
After a break, we tackle a couple Listener Mail. This week we create post-apocalyptic sequels to Nintendo games (besides Zelda) and discuss the economic imperatives that caused Facebook Meta to raise the price of the Oculus Quest 2 and if others will follow. You can get a lecture on component-driven pricing by sending us an email.
This episode was edited by Guillaume Veillette. The "Men of Leisure" theme song was produced exclusively for Radio Free Nintendo by Perry Burkum. Hear more at Perry's SoundCloud. The Radio Free Nintendo logo was produced by Connor Strickland. See what he's up to at his website.
This episode's ending music is Bright of Dream from "The Sound of Kirby Café 2" album. Arrangement by Hirokazu Ando.. It was selected by Greg. All rights reserved by HAL Laboratory, Inc.