Stop taking about War Gods!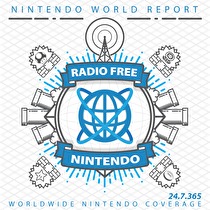 Subscribe via iTunes (Please rate and review, too!)
This week we manage to have all of our segments, if not quite in proper balance. This includes Nintendo's recent insistence that all episodes need a news segment. This week that segment covers three highly-questionable choices for the Nintendo Switch Online service. We then turn to tackle a trio of emails: how do we feel about "leaker culture," how do you make a non-offensive religious game, and what games should have less words for story. You can send us an email here.
After the break we do a little New Business. Greg is mostly focused on Klonoa 2 from Klonoa Phantasy Reverie Series. He's also got news on the "Daisy" update to Mario Strikers: Battle League. Guillaume is playing the recently-released Baldur's Gate: Dark Alliance II remaster for Switch. James is trying to grind through his backlog before Xenoblade Chronicles 3, this time with Astral Chain. He's been playing it using the Satisfye ZenGrip Pro, now compatible with the Switch OLED.
This episode was edited by James Jones. The "Men of Leisure" theme song was produced exclusively for Radio Free Nintendo by Perry Burkum. Hear more at Perry's SoundCloud. The Radio Free Nintendo logo was produced by Connor Strickland. See what he's up to at his website.
This episode's ending music is Bush Rescue from Ty the Tasmanian Tiger 2: Bush Rescue. Composition by George Stamatiadis.. It was requested by Spencer. All rights reserved by Krome Studios Pty Ltd.