I hate Mondays.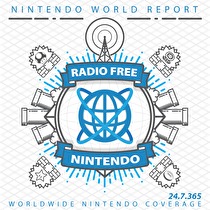 Subscribe via iTunes (Please rate and review, too!)
There was a direct, and you probably know that. But, did you know it was mere hours before we recorded this episode? You want our unvarnished reactions to the casting of a Mario movie? What about to a 3D Kirby game? The first new Bayonetta 3 trailer in years? Some weird Square Enix game where cards talk or some nonsense? Yeah it's all here.
Did you want to hear anything else? Too bad.
This episode was edited by Guillaume Veillette. The "Men of Leisure" theme song was produced exclusively for Radio Free Nintendo by Perry Burkum. Hear more at Perry's SoundCloud. The Radio Free Nintendo logo was produced by Connor Strickland. See more of his work at his website.
This episode's ending music is Awake from Super Smash Bros. Ultimate. Arrangement supervised by Yoshito Sekigawa. It was selected by Greg. All rights reserved by respective holders.