Think of the savings!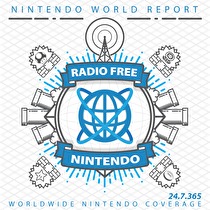 Subscribe via iTunes (Please rate and review, too!)
We set aside an entire episode to do email, and only complete a grand total of three. Are we serially incapable of concise or do we choose this for ourselves? I'd ask you to answer, but you all are responsible for the reading of the email address 13 times. There is blame for everyone.
We devote the entire first half of the show to the recently announced Switch Pro OLED model. We're talking: hardware specs, desirability, rumor mongering, and an economic opportunity for you. We didn't even need a siren this time.
After a break, and another half-dozen reads of the email address (again, your fault), we address emails about Nintendo's "Horny Summer" and what's going on with Earthbound. Answer: stationary. You can tell us about your Seiso Winter by sending us an email.
This episode was edited by Guillaume Veillette. The "Men of Leisure" theme song was produced exclusively for Radio Free Nintendo by Perry Burkum. Hear more at Perry's SoundCloud. The Radio Free Nintendo logo was produced by Connor Strickland. See more of his work at his website.
This episode's ending music is Staff Roll from Pac-Man 99. It was selected by Guillaume. All rights reserved by Bandai Namco Entertainment Inc.