Naked negotiations on the Internet.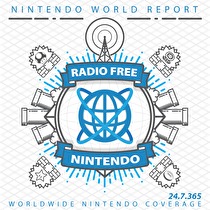 Subscribe via iTunes (Please rate and review, too!)
Very short article for a very short show. We are mid-E3 and your eyes are elsewhere. However James has been "attending" the "virtual" E3 for a week, and it has been an experience. Jon got his Panamanian Haze, and no that's not a strain of marijuana. Gui is playing co-op prison escape A Way Out and Bud Spencer & Terence Hill: Slaps And Beans. Greg has reached the end of Monster Hunter Rise's story.
Bigger news, join us for a live recording of Episode 727, where we'll cover Nintendo's announcements. That's this Tuesday, 8 PM Eastern/5 PM Pacific. Details here.
As always, the mailbox resides here.
This episode was edited by Guillaume Veillette. The "Men of Leisure" theme song was produced exclusively for Radio Free Nintendo by Perry Burkum. Hear more at Perry's SoundCloud. The Radio Free Nintendo logo was produced by Connor Strickland. See more of his work at his website.
This episode's ending music is War Song of the Strangers from Stranger of Sword City. Composition by Naoaki Jimbo. It was requested by James T. All rights reserved by Experience Inc.