At one time we only had to fear bears. Now I'll take the bears.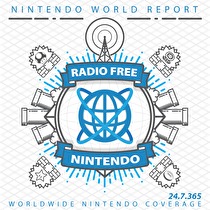 Subscribe via iTunes (Please rate and review, too!)
We're back!
It's been two weeks since I've done one of these, and I've forgotten how to do them. So, I'm going to just focus on giving a rundown of the show.
New Business:
James: Star Wars: Squadrons in VR
Guillaume: Lonely Mountains: Downhill
Jon: Tetris Effect: Connected, Dragon Quest XI S, Dragon's Dogma: Dark Arisen
Greg: Hyrule Warriors: Age of Calamity
Listener Mail Is it morally gray to enjoy a knock-off? How much of a knock-off is too much of a knock-off?
Questions? Here!
This episode was edited by Guillaume Veillette. The "Men of Leisure" theme song was produced exclusively for Radio Free Nintendo by Perry Burkum. Hear more at Perry's SoundCloud. The Radio Free Nintendo logo was produced by Connor Strickland. See more of his work at his website.
This episode's ending music is Chapter Start from Fire Emblem: Shadow Dragon & the Blade of Light. It was selected by Greg. Game was composed Hirokazu Tanaka and Yuka Banba. All rights reserved by its Nintendo Co., Ltd.