Didn't we just do one of these? What do you mean it's been ten years?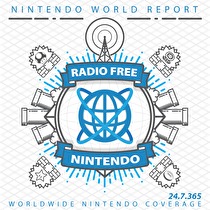 Subscribe via iTunes (Please rate and review, too!)
Last week we gave our top games of 2019, but this week we're doing the whole damn decade. This massive episode is one long exercise in naming the best of the last ten years. The amazing thing is that we were around to do this same thing ten years prior.
I hope you enjoy what must be our must futile enumeration effort to date.
I also hope you'll be joining us for our next RetroActive: Rhythm Thief. You've already missed the eShop sale, but this is still a hell of a lot cheaper than Ghost Trick. You're welcome. Post thoughts there, and listen here in about 3 weeks.
As always emails are to be delivered to the inbox.
This episode was edited by Guillaume Veillette. The "Men of Leisure" theme song was produced exclusively for Radio Free Nintendo by Perry Burkum. Hear more at Perry's SoundCloud. The Radio Free Nintendo logo was produced by Connor Strickland. See more of his work at his website.
This episode's ending music is Between Heaven and Earth from Fire Emblem: Three Houses. Composition of Fire Emblem: Three Houses by Hiroki Morishita and Rei Kondoh. It was selected by James. All rights reserved by Nintendo Co., Ltd.