Remember when you write this piece, Ensure your words rhyme at least.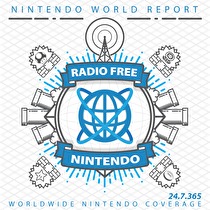 Subscribe via iTunes (Please rate and review, too!)
James returns to the show,
Joining Greg and Gui this week.
But without Jon's personal glow,
We rely on David Lloyd's technique.
David and Greg both bear Shield
in the latest Switch blockbuster.
Early impressions focus on the "Wild" field,
Pokemon still holds much of its luster.
Exploring The Outer Worlds David discovered
a spiritual-successor from the Fallout creators.
An adventure of capitalist uncovered,
Choices befitting dictators.
Oh my God, this is going to take forever. James, the joke isn't worth it.
Guillaume fixed his Wii U with a transfer,
At the cost of Yoshi's Cookie.
But without a poet's pentameter,
Milkmaid of the Milky Way's rhymes annoy him, G.
This was an awful idea.
Greg's hunting ghosts in a Mansion,
With a coward, a vacuum, and spirit hound.
Luigi's third trip may have expended the series' room for expansion,
But this game's worth it just for his petrified sound.
Okay, that wasn't so bad, what's left? Oh God, it's a bunch of Japanese.
Arcade Archives were a chance for James to find content,
So he loaded the show with Mr. Goemon and Shusse Ozumo sumo.
Both games are pure arcade 80's-style that supplement
Arcade owners bank accounts with simple gameplay and fleecing consumo.
That stanza was a train wreck. That last line didn't even work. I think I wrote myself a bad check, oh no now I'm the jerk.
That's quite enough of that!
Email this week ask us to turn characters into goo and explore how difficulty settings impact enjoyment of a game. You can have your email read too, the address is always the same.
You can find David on The Thirsty Mage. We thank him for joining us.
This episode was edited by Guillaume Veillette. The "Men of Leisure" theme song was produced exclusively for Radio Free Nintendo by Perry Burkum. Hear more at Perry's SoundCloud. The Radio Free Nintendo logo was produced by Connor Strickland. See more of his work at his website.
This episode's ending music is The Credits Concerto from Donkey Kong Country. Selected by Greg. Composition by David Wise. All rights reserved by Nintendo Co., Ltd.