And who doesn't?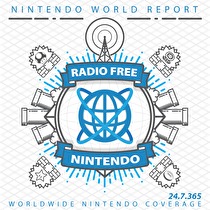 Subscribe via iTunes (Please rate and review, too!)
Greg had to take a week off, so now you know what this ride is without any brakes. James has been investigating the Return of the Obra Dinn, an adventure game that has you unwinding the fate of a doomed ship. He's pretty pumped about it. Guillaume is playing Bloodstained: Ritual of the Night and "a smattering of bad arcade ports" (Bad Dudes, Night Slashers, Sengoku, Super Burger Time). He isn't thrilled with anything he's been playing.
After a break we decided to take an email vacation and pursue alternate amusement: a couple rounds of 20 Questions and a game where we guess titles based on excerpts from NWR reviews. We are not an interactive podcast, clearly.
This episode was edited by Guillaume Veillette. The "Men of Leisure" theme song was produced exclusively for Radio Free Nintendo by Perry Burkum. Hear more at Perry's SoundCloud. The Radio Free Nintendo logo was produced by Connor Strickland. See more of his work at his website.
This episode's ending music is The Saint Comes Marching In from Splatterhouse (arcade). Selected by Greg. Composition by Yoshinori Kawamoto or Katsuro Tajima. All rights reserved by Bandai Namco Entertainment, Inc.