Primary skills include union avoidance, downsizing, and AD&D. Oh, and horrifyingly sexual imagery.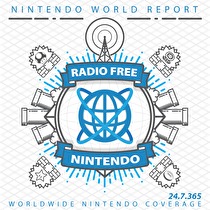 Subscribe via iTunes (Please rate and review, too!)
Guillaume starts the show this week with a bonanza of kart racing (Team Sonic Racing, Crash Team Racing, Sonic & All-Star Racing Transformed). Jon is finally going to beat Resident Evil 4. Greg has wrapped up Yooka-Laylee and The Impossible Lair.
Email this week casts other animals as THE GOOSE, talks about the remake of Famicom Detective Club, and compares maps. You can get lost in Alrest by sending us an email.
This episode was edited by Guillaume Veillette. The "Men of Leisure" theme song was produced exclusively for Radio Free Nintendo by Perry Burkum. Hear more at Perry's SoundCloud. The Radio Free Nintendo logo was produced by Connor Strickland. See more of his work at his website.
This episode's ending music is Sphagnum from Sin & Punishment: Star Successor. Requested by KSO. Composition by Norio Hanzawa. All rights reserved by Treasure Co., Ltd. and Nintendo, Ltd.