Turok Ivan "The Terrible" Bryce III. It's a family name.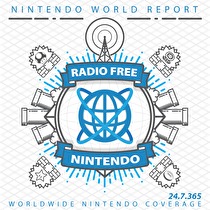 Subscribe via iTunes (Please rate and review, too!)
James has returned from a trip to Rose City, refreshed and ready to restore disorder. As such he starts the show with his New Business, documenting his trip to Portland. Highlights include a trip to Ground Kontrol, a barcade with a tremendous number of games, and the ill-advised purchase of Bravely and Xenoblade Chronicles 2 art books. He also talks a bit about The Legend of Zelda: Link's Awakening, his airplane diversion when he ran out of TV to watch. Greg and his friend, Trouser the Snake, explore Yooka-Laylee and the Impossible Lair - the 2D sequel/spin-off to Yooka-Laylee. Don't worry, it may have lost a dimension but it remains as puerile as ever. Jon is contributing to the downfall of video games with Mario Kart Tour, and it's confounding economic model. Gui concludes New Business with Unravel Two, a game somehow ruined for him by Ori.
After a break we knockout a duo of emails. This week we name your child after deceased friends and explain the appeal of antagonizing Fox Only players. You can send us your item-centric rule sets here.
This episode was edited by James Jones. The "Men of Leisure" theme song was produced exclusively for Radio Free Nintendo by Perry Burkum. Hear more at Perry's SoundCloud. The Radio Free Nintendo logo was produced by Connor Strickland. See more of his work at his website.
This episode's ending music is Smuggler's Cove from The Lost Vikings 2. Requested by MASB. Composition by Glen Stafford. All rights reserved by Blizzard Entertainment, Inc.