Do they give Annie's to podcasts?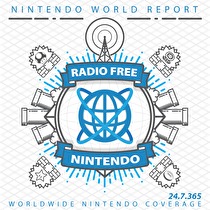 Subscribe via iTunes (Please rate and review, too!)
Just a quick episode this week. Greg, Gui, and James knock out a few email to keep the bag tamed while Jon is off doing whatever it is he does.
This week we answer questions about: lost gaming devices, games that are more fun when broken, Capcom's tendency to release Switch games require downloads, and a reboot of Miitomo. Oh, we also make Greg do an alarming number of voices.
You can email us your questions here.
This episode was edited by James Jones. The "Men of Leisure" theme song was produced exclusively for Radio Free Nintendo by Perry Burkum. Hear more at Perry's SoundCloud. The Radio Free Nintendo logo was produced by Connor Strickland. See more of his work at his website.
This episode's ending music is Escaping The Ruins from Ori and the Blind Forest. Composition by Gareth Coker. Ori was requested by NullNoMore and Greg selected the track. All rights were reserved by Microsoft