My annual performance review is about nothing but Rhajat.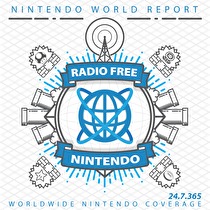 Subscribe via iTunes (Please rate and review, too!)
Fire Emblem is out now, so we hope this pre-Fire Emblem episode serves as something you can pay 40% of your attention as you play it. Unlike the normal RFN process of ignoring timeliness, we planned ahead by having Syrenne join us to talk Three Houses. She's had the game for a bit, and has seen the credits "seven times." There's some spoiler stuff here, but most of the conversation focuses on impressions and the shortfalls of the game's branching plot. She's also been playing this month's other Nintendo-published and Koei Tecmo-developed game: Marvel Ultimate Alliance 3. Summary: it sure is one of those. James has been playing Sega's non-Yakuza Yakuza game, Judgment. The criminal investigations and lawyer main character attracted a lot of Ace Attorney comparisons, but the plot really should be raising some eyebrows over at Capcom. Jon has Castlevania Anniversary Collection, a game he didn't intend to buy but did anyway, and has some thoughts on Castlevania I and II. He's also back on his New Nintendo 3DS XL to play some Legend of Zelda: Ocarina of Time 3D. He's spoken highly of the bigger screen on the XL, and how it improves the 3DS overall, and now its helping him reengage with this remake. Greg is still playing Blazing Chrome but he's also working on his RPG backlog with games like Persona Q2. Guillaume closes out New Business with the demos of: Ape Out, Songbird Symphony, and Oninaki. We see you Tokyo RPG Factory, we know what you're up to.
Listener Mail this week took a backseat to all the New Business, but we still managed to answer questions about the fading stigma around being a "gamer" and Nintendo's weird upside-down covers. In the new Nintendo Universe all upside-down characters are Gooigi. Please update your Hystoria books accordingly. Next week we're going to try to do a heavy-dose of Listener Mail, so go ahead and fill our inbox with your questions.
THE RUNDOWN
00:01:49: Fire Emblem: Three Houses
00:40:09: Marvel Ultimate Alliance 3
00:43:26: Judgment
00:54:02: Castlevania Anniversary Collection
01:07:11: Blazing Chrome and Greg's RPGs
01:13:13: Demos of Ape Out, Songbird Symphony and Oninaki
01:25:47: Listener Mail - The Shame of Gaming
01:34:49: Listener Mail - The Upside-down Boxart
This episode was barely touched by Guillaume Veillette. The "Men of Leisure" theme song was produced exclusively for Radio Free Nintendo by Perry Burkum. Hear more at Perry's SoundCloud. The Radio Free Nintendo logo was produced by Connor Strickland. See more of his work at his website.
This episode's ending music is Wisdom of the World from Mother 1+2 It was selected by Greg. All rights were reserved by Nintendo Co., Ltd.