We could all use a little anti-social unchecked ambition in our podcast.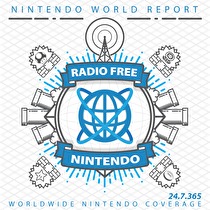 Subscribe via iTunes (Please rate and review, too!)
Jon was out this week, driving back from a trip to acquire enough fireworks to implode a building. Greg, Gui, and James decided to start the show with a little email catch-up. This week we: provide time of death, promote a good Octopath game, give Breath of the Wild's sequel a name, swap Sony for Nintendo, put together our 2020 Nintendo Hunks calendar, and promote a dodgy Kirby game. That's six emails, which isn't at all impressive.
We then close out the show with a little bit of New Business. Guillaume has the new Sega Ages game, Virtua Racing. James an Greg are deep into Mario Maker 2.
You can send us an email here.
This episode was barely touched by Guillaume Veillette. The "Men of Leisure" theme song was produced exclusively for Radio Free Nintendo by Perry Burkum. Hear more at Perry's SoundCloud. The Radio Free Nintendo logo was produced by Connor Strickland. See more of his work at his website.
This episode's ending music is U.S.A. from Super Soccer. It was selected by Greg. All rights were reserved by Hyūman Kabushiki Gaisha