I'm going to need to see your paperwork...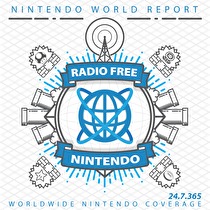 Subscribe via iTunes (Please rate and review, too!)
Hi, it's James.
I wasn't there for the first chunk of the show, so I don't know what happened. Greg and Guillaume did 2019's Most Inconsequential New Business segment, one likely to be forgotten within days. That said, impotency is an RFN tradition. The feed says our duo talked about: Wonder Boy Returns Remix, Capcom Beat 'Em Up Bundle, Sumer, and Gunlord X.
After the break, the entire crew breaks-down the Pokémon Direct for Pokémon Sword and Shield.
Reminder: On Tuesday, June 11, we will be recording our Nintendo E3 reaction podcast live at 9 PM Eastern, 6 Pacific. There will be an article at Nintendo World Report with a link to the audio. We'll also be in the NWR Discord, reading your comments. We hope you can join us.
This episode was edited by Guillaume Veillette. The "Men of Leisure" theme song was produced exclusively for Radio Free Nintendo by Perry Burkum. Hear more at Perry's SoundCloud. The Radio Free Nintendo logo was produced by Connor Strickland. See more of his work at his website.
This episode's ending music is Battle! Champion Cynthia Music from Pokemon Diamond/Pearl/Platinum. It was requested by Dellainey. All rights reserved by ‎Nintendo Co., Ltd., Game Freak, Creature Inc., TPCi