Hopefully we can solve the great debate that's tearing apart the Highlander community.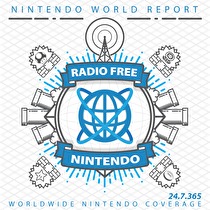 Subscribe via iTunes (Please rate and review, too!)
Jon took a week off to do the unspeakable, so it's just the GG&J trio holding down the show. James is systematically banging his way into mania with Taiko no Tatsujin: Drum 'n' Fun for Switch. Without the taiko peripheral he's losing a bit playing with the Pro Controller, but it's a much better way to J-pop than the absolutely dreadful Joy-Con controls. Guillaume is prepping for Evo with Dragon Ball FighterZ, for Switch. Come for the talk of a flashy fighting game, stay for the mangling of Dragon Ball canon. Greg closes out New Business with the ultimate close-out, Starlink: Battle for Atlas. The overland flightis a bit repetitive, but the other elements of the game are actually fun.
After the break it's Listener Mail. This week we take a couple of emails reflecting on the two year anniversary of Breath of the Wild, before diving into our terrible ideas for Smash Bros. DLC characters. Thanks to Jon's absence, nobody mentions Steve Hewitt or his Final Smash of "fall into a volcano." You can hand us your pocket watch via the inbox.
This episode was edited by Guillaume Veillette. The "Men of Leisure" theme song was produced exclusively for Radio Free Nintendo by Perry Burkum. Hear more at Perry's SoundCloud. The Radio Free Nintendo logo was produced by Connor Strickland. See more of his work at his website.
This episode's ending music is Photo Album, from Pokémon Snap. Composition by Ikuko Mimori. It was selected by Greg. All rights reserved by Nintendo/Creatures/GAME FREAK/HAL Laboratory (yes, for real - check the box)