The neighborhood has really gone to Hell.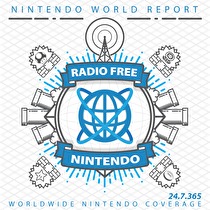 Subscribe via iTunes (Please rate and review, too!)
Watch out for podcasts throwing themselves into traffic.
This week Guillaume kicks-off New Business with Anodyne, now available on Switch. This Zelda-inspired indie game bills itself as a trip through the protagonists mind, but the real question is what was on Gui's mind while he played it. Greg is falling down a three-color abyss in Downwell, a rougelite falling platformer. He also has a look at the The Game Gear Shinobi, which like every game in this franchise is also called just "Shinobi." James is saving a doomed future with time-travelling robots in Into the Breach. His personal brand of obsession aside, he's having a good time at the end of the world. Jon closes out New Business with the latest loot-shooter, Anthem and a loot-jumper New Super Mario Bros. 2. He bucks conventional opinion and likes them both.
After the break it's time for Listener Mail. This week we share our most treasured RFN experiences and reflect on Pokemon Sword and Shield's announcement. You can send us your Cockney email here.
This episode was edited by Guillaume Veillette. The "Men of Leisure" theme song was produced exclusively for Radio Free Nintendo by Perry Burkum. Hear more at Perry's SoundCloud. The Radio Free Nintendo logo was produced by Connor Strickland. See more of his work at his website.
This episode's ending music is Britannia: Sanctuary, from Dragon Quest VIII. Original composition by Koichi Sugiyama. It was request by "a fan." All rights reserved by Sugiyama Kobo Co., LTD