I'm going to keep pushing the envelope with episode titles until somebody says something.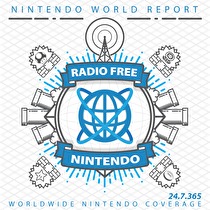 Subscribe via iTunes (Please rate and review, too!)
It's been a while since a "normal" episode, but we finally did it.
We kick off New Business with impressions of Nintendo's greatest character, Piranha Plant. The first DLC character for Super Smash Bros. Ultimate is out, and Greg and James have kicked the tires and sniffed the roses. I refuse to apologize. Jon bought a refurbished New 3DS XL, and while he isn't sure what he's going to play on it he's damn sure he's not looking forward to migrating from his old 3DS. A new Ace Combat game is out. James is doing that. Just keep walking. Lastly, Guillaume is having some co-op fun with Pode an indie game about light and Whip! Whip! an arcade-style action game.
Email is both singular and plural, so when I say this week we returned to doing email it doesn't mean we only did a single one. However, we did only do a single one. It happens, and when it does I have to pad this paragraph before I explained that we talked about the future of Nintendo's "portable" style games. You can send us an email here!
This episode was edited by Guillaume Veillette. The "Men of Leisure" theme song was produced exclusively for Radio Free Nintendo by Perry Burkum. Hear more at Perry's SoundCloud. The Radio Free Nintendo logo was produced by Connor Strickland. See more of his work at his website.
This episode's ending music is Chikuzei ~GEAR UP~, from Taiko no Tatsujin: Drum 'n' Fun!. It was requested by K-S-O. All rights reserved by BANDAI NAMCO Entertainment Inc.