Three words; infinite meaning.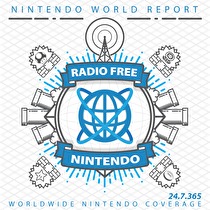 Subscribe via iTunes (Please rate and review, too!)
A brush with death can alter one's outlook on life. Jon, channeling his inner Steve Hewitt, very nearly died in a catastrophic event. He uses the start of New Business to vent on this definitely-not-oversold danger. Greg enters the final frontier of Stereotype Slugging with Arcade Archives PUNCH-OUT!!, which has finally arrived on Switch. Guillaume is playing the shipwreck adventure Burly Men at Sea. A mix of visual novel and adventure game, he has thoughts on the game's unique structure, just before it comes to Switch. He's also been playing Deep Ones, a Lovecraftian mash-up of game genres, sporting a ZX Spectrum-influenced look. James closes out New Business, still in Atelier Lydie & Suelle purgatory. His sins must run deep.
After the break, we tackle a duo of Listener Mail questions. This week we debate what Nintendo "needs" to do with their pay-to-play online service, and we then organize some video game free agency. You can slowly begin to recognize that all your Nintendo hopes and dreams are far too optimistic by sending us an email.
This episode was edited by Guillaume Veillette. The "Men of Leisure" theme song was produced exclusively for Radio Free Nintendo by Perry Burkum. Hear more at Perry's SoundCloud. The Radio Free Nintendo logo was produced by Connor Strickland. See more of his work at his website.
This episode's ending music was selected by Greg: Ideal, from Ikaruga. Composition by Hiroshi Iuchi. All rights reserved by TREASURE Co., Ltd..