In this case, "O.G." stands for "Odyssey Game." It's out, and it's gangsta.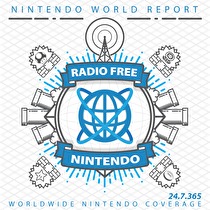 Subscribe via iTunes (Please rate and review, too!)
Thanks to the magic of time zones, Greg has Super Mario Odyssey. We made him wait. James kicks off New Business with Jonny Metts' trash, a duo of GameCube games he sent to James in an unmarked package. First up is an import copy of Beach Strikers. Pringles, Coca-Cola, America, and Future Cop are all in play (video available). James also has impressions of PC Genjin, a poor GameCube port of the PC Engine/TG-16 classic Bonk's Adventure (video available, with less product placement). Jon pre-ordered the SNES Edition of the New 3DS XL, a device he admits is "ugly" but can't look away from. This is a cry for help, and we fail him utterly. Guillaume continues to make weird library checkouts with The Binding of Isaac: Afterbirth+. He also looks at Halloween Costume Quest 2, which he enjoys despite finding its console performance lacking (he recommends it on PC instead). He finishes up with Super Castlevania IV, an RFN staple. Greg wraps up New Business with a look at an obscure title that released on Switch a few hours prior to recording called Super Mario Odyssey. His impressions are very early, and if you're reading this you've probably already played more of the game than he had. Rest assured, next week we'll all be ready to go.
Just two emails this week, inquiring as to what games will constitute Nintendo's 2018 line-up, and what Indie games we are excited to play. You can stealth-ask us for an impromptu predictions segment by sending us an email.
This episode was edited by Guillaume Veillette. The "Men of Leisure" theme song was produced exclusively for Radio Free Nintendo by Perry Burkum. Hear more at Perry's SoundCloud. The Radio Free Nintendo logo was produced by Connor Strickland. See more of his work at his website.
This episode's ending music is Waltz of the Boos from Super Mario Galaxy. Composition by Mahito Yokota. It was selected by Greg. All rights reserved by Nintendo Co., Ltd.