We all want to be Marion Cobretti, but someone's got to be Snaps Provolone.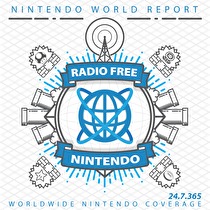 Subscribe via iTunes (Please rate and review, too!)
It's the time of year where we have a veritable bevy of New Business. Jon has hands-on with retro-revival Sonic Mania, thanks to a screw-up at Sega and the generosity of listener Sgt. Flowers. He is actually surprised at the joy he's finding in this throwback to a 1994 2D Sonic that never was. We're sure Sonic Forces will hit the same high quality bar. He also has hands-on with Destiny 2, this time with in-game story. He's similarly happy with this sequel. Jon's getting all the best Engrams. Guillaume made good use of Nintendo rewards, scoring a discount on Picross 3D: Round 2. He loves it, which makes sense, or should I say IT ADDS UP? I shouldn't. He and Karen have been playing a lot of 2D brawlers, with some special attention paid to Double Dragon Neon (which he is cool on) and classics like Simpsons Arcade (which is still great). James is back to his organized crime roots with Yakuza Kiwami. This game is a remake/sequel; modernizing the PS2 original while also trying to mesh it with prequel Yakuza 0. Kiwami is quite a bit smaller than 0, which also came out this year, but it's still a dopey crime story. James and Greg have both finished Mario + Rabbids Kingdom Battle, and have concluding thoughts on the strategy mashup. Having seen the entire game, they have lots of ideas for improvement of an already good game. Expect that sequel in 2019.
After the break we only had time for two emails. This week we look into the "correct" way to unload your old games, and we have a group therapy session to figure out which Sylvester Stallone role we'd each consider our "spirit animal." Our listerners are weird. You can send us completely insane questions via our inbox.
This episode was edited by Guillaume Veillette. The "Men of Leisure" theme song was produced exclusively for Radio Free Nintendo by Perry Burkum. Hear more at Perry's SoundCloud. The Radio Free Nintendo logo was produced by Connor Strickland. See more of his work at his website.
This episode's ending music is Staff Credits from Metroid II: Return of Samus. It was selected by Greg. All rights reserved by Nintendo Co. Ltd.