Is your day a little brighter if you listen to the show imagining half of the podcast is still growing their Nordiques protest beard?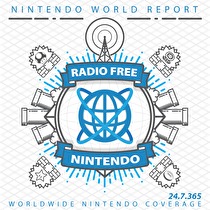 Subscribe via iTunes (Please rate and review, too!)
Sometimes we have a week where we're all a bit low on new games, but as opposed to doing the unthinkable - coming up with an alternate segment - we execute New Business with an eclectic collection of odds and ends. Greg starts off with a look back at a bunch of recently-patched games: Go! Go! Kokopolo 3D, Blaster Master Zero, and Shovel Knight (with Specter of Torment). He also spends some time talking about Pikmin 3, while we pontificate on the fate of Pikmin 4. Guillaume battles the uncaring My Nintendo Rewards system to procure Rhythm Heaven MEGAMIX. He also looks at non-violent platformer Ninja Pizza Girl and puzzle game (and hard fact) Girls Like Robots. James offers some additional thoughts on Puyo Puyo Tetris, but he's mostly just suffering the insipid writing and wondering why it's not called Puyo X Tetris. Jon is now on the most recent Witcher, 3, after practicing on its smaller predecessor. Lastly, the Switch-Trio continue last week's talk about Mario Kart 8 Deluxe.
Given the rather weighty New Business segment, we targeted a smaller mailbag this week. We failed. In celebration of Kirby's 25th Birthday, we pick our our favorite mainline and spin-off Kirby games. The only problem is figuring out what constitutes a spin-off in this series. Our second email asks why do some video game characters "need" updating, where others are best left untouched? This launches us into a wide-ranging conversation that eventually concludes in Jon describing a hypothetical Tingle game he'd like to see. It already exists. You can invent existing games too by sending us an email.
This episode was edited by Guillaume Veillette. The "Men of Leisure" theme song was produced exclusively for Radio Free Nintendo by Perry Burkum. Hear more at Bluffs Custom Music's SoundCloud. The Radio Free Nintendo logo was produced by Connor Strickland. See more of his work at his website.
This episode's ending music is Title Screen from Snake Pass, composed by David Wise. It was requested by Ben. All rights reserved by Sumo Digital Ltd.