DeNA worked hard to create a system leveraged on Friend Codes, Miitomo, and Twitter followers to make adding Switch friends feel like alchemy.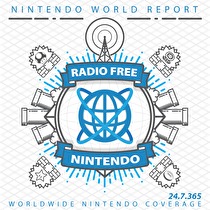 Subscribe via iTunes (Please rate and review, too!)
We're back with nary a Zelda reference in sight! That wasn't the plan, but with so many new titles to talk about, Link's adventure didn't make the cut. James starts off with a look at Shovel Knight: Specter of Torment, the newest entry in the Shovel Knight series. He also has thoughts on replaying the other two Shovel Knight campaigns using the Switch and its non-D-Pad. Jon and Greg are both playing Blaster Master Zero. Greg has thoughts on the limitations imposed on the 3DS version, while Jon is playing it on Switch and having Pro Controller problems. Guillaume wraps up New Business with one of James' favorite games of last year (and recent addition to the Switch library), the Wii U version of the programming simulator Human Resource Machine.
After a break it's Listener Mail. Topics this week include: the future of Zelda, Retro's meat choices, and how to Nintendo your decision making process. You can send us your email via the inbox, but unlike Nintendo please ensure you enclose all required components.
This episode was edited by Guillaume Veillette. The "Men of Leisure" theme song was produced exclusively for Radio Free Nintendo by Perry Burkum. Hear more at Bluffs Custom Music's SoundCloud. The Radio Free Nintendo logo was produced by Connor Strickland. See more of his work at his website.
This episode's ending music is -HISTORIA- from Radiant Historia Piano Selections. It was composed by Yoko Shimomura and selected by James in honor of the just-announced 3DS remake of Radiant Historia. All rights reserved by Atlus Co., Ltd..