Brothers and Sisters, the day of the nice sandwich is at hand!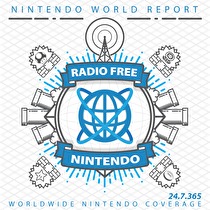 Subscribe via iTunes (Please rate and review, too!)
Sometimes it's nice to just get back to a regular episode. A relaxing calm settles in, with Greg's return to Super Ghouls 'n Ghosts. He's got significant experience playing as Sir Arthur, so this notoriously tricky SNES classic is no more difficult than folding his Arthur cosplay boxers. Jon reports from the smoldering crater that is Titanfall 2, one of EA's two well-received first person shooters for Q4 2016. He has thoughts on the series' first single-player campaign, and the poor sales that doomed it to being the series' last single-player campaign. James takes a look at PS+ game of the month, The Deadly Tower of Monsters. Produced by ACE Team, who gave him Rock of Ages, this movie-themed brawler should be right up his alley, but is instead a repetitive chore. In order to inject some eShop flavor to the proceedings, James takes a look at the current offers for 3DS and discovers a new nightmare: Sweet Memories - Blackjack. To quote the eShop, "The time you spend playing blackjack [with your childhood friend], increases the connection between the two of you." Guillaume takes a look at Ys: The Ark of Napishtim, and we spend far too long trying to determine how many Ys games there are. He then closes New Business by playing as a turtle who: makes sandwiches, swings on poles, and bounds across the desert with Excitebots, now available on the Wii U eShop in North America. Hopefully its gleeful stupidity finally makes its way to Europe soon.
After a break we pry open the mailbag to answer questions about: a rash of flops and Switch the Savior, traveling in Japan, and the Virtual Console on Switch. Get those sirens ready, it's time for some old-school Switch speculating. You can speculate about our future by sending us an email.
The upcoming holidays are going to alter our normal release schedule. At this time, we don't have our plans hammered out for the next few weeks. Keep an eye on the official RFN Twitter account and RFN Facebook page for announcements.
This episode was edited by Guillaume Veillette. The "Men of Leisure" theme song was produced exclusively for Radio Free Nintendo by Perry Burkum. Hear more at Bluffs Custom Music's SoundCloud. The Radio Free Nintendo logo was produced by Connor Strickland. See more of his work at his website.
This episode's ending music is Snowy Valak Mountain (Night) from Xenoblade Chronicles. It was composed by ACE+ and selected by Greg. All rights reserved by Nintendo Co., Ltd.