Jon's reign of terror continues as we talk Pokemon Sun/Moon, Excitebike 64, and more. You may want to wash your face afterwards.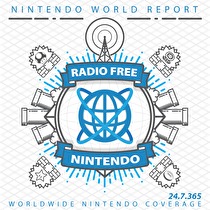 Subscribe via iTunes (Please rate and review, too!)
James continues to wander abroad, and has almost certainly married a life-sized Gundam during a sake-fueled bender by now. While he sorts out his pending annulment, we present you with another episode of NWR Chat. Jon brazenly assumes the hosting chair yet again, with Pokemon superfan Alex Culafi joining us along with the baleful stares known as Gui and Greg. This week New Business features Alex with a ton of thoughts on Pokemon Sun/Moon, Gui giving us a LEGO City Undercover update along with initial thoughts on Excitebike 64 on VC, Jon finally trying out Super Mario 3D World, and Greg offering "early" thoughts on Dragon Quest VII.
On the other side of the break is Listener Mail. This time around we discuss Switch, unsurprisingly; its price vs. handhelds, the potential for Wii U games to be ported for launch, and why you might buy a Wii U after Switch releases. You can experience your own release by sending any and all questions to our inbox.
Episode 500 is near and still yearning for more RFN Episode RetroActives. Deconstruct your favorite RFN episode from the past and make us laugh, cry, and feel shame. In short, it'll be just another day at the RFN office.
This podcast was edited by Guillaume "Glitter" Veillette. Music for this episode is used with permission from Jason Ricci & New Blood. You can find out more about their music and purchase their albums at Jason Ricci's website.
This episode's ending music is Orchestral Teaser No. 1 from The Legend of Zelda: Twilight Princess. It was composed by Koji Kondo. All rights reserved by Nintendo.