Unlike alternate Zelda titles, please don't email us examples.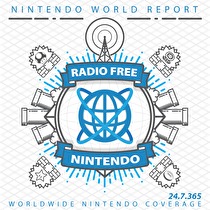 Subscribe via iTunes (Please rate and review, too!)
Jon needed to spend some quality time alone; Greg, Gui, and James decided to soldier on without him. James starts the show off with a look at faux-Castlevania Vampire: Master of Darkness for the Sega Game Gear. After playing one of the best titles on the 3DS eShop, he moves on to another, with first thoughts on Phoenix Wright: Ace Attorney - Spirit of Justice. What can Capcom's writers do with puns when unbound from the English language? This is the world's first real Thought Crime. Greg has a report from his current deployment in Metroid Prime: Federation Force, and then spends more time with his New 3DS analog nub in Monster Hunter Generations. Guillaume wraps up New Business with Nova-111, a turn-based, real-time, action-strategy-sci fi game from a team that normally makes "VR Experiences". He then reflects on losing his 3DS, and the digital footprints of his gaming history.
After the break we try, and fail, to produce a Lords of Thunder Round. In spite of our failures, we do cover a lot of ground. Topics in Listener Mail this week are: pricing Super Mario Run, death of Quality of Life, features for next gen, NX delays, beer, piracy, getting old, and getting jaded. You can cause us muscle strain by sending us an email.
Voting in our Open World RetroActive poll closes Sept 15, at 9 PM Eastern, so go and vote now! Ballot stuffing has completely overwhelmed the poll; just know we can see it.
This episode was edited by Guillaume Veillette. The "Men of Leisure" theme song was produced exclusively for Radio Free Nintendo by Perry Burkum. Hear more at Bluffs Custom Music's SoundCloud. The new Radio Free Nintendo logo was produced by Connor Strickland. See more of his work at his website.
This episode's ending music is Main Theme from Professor Layton vs. Phoenix Wright: Ace Attorney, composed by Tomohito Nishiura. It was requested by James. All rights reserved by Capcom Co., Ltd. and Level-5 Inc.