More fun than a sack full of Soul Nuts.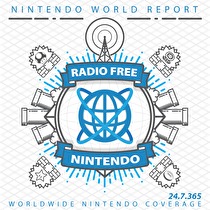 Subscribe via iTunes (Please rate and review, too!)
The time has finally come for the big screen debut of the RetroActive for Viewtiful Joe, but first we kick the show off with an opening act of New Business. Greg starts with impressions for the demo of Bravely Second: End Layer. The sequel to the uneven Bravely Default, it's still too early to see if this game dispenses with what dragged its predecessor down, but early thoughts are positive. Jon fulfills his vow to go all PS4, all the time, with early thoughts on open-world darling, The Witcher III: Wild Hunt. Is it possible that he finds it less than...beWITCHing? James has a Mega Man two-pack, with thoughts on mercilessly difficult Mega Man Zero 2 (again) and the Mega Man X-inspired rogue-like 20XX. As the 20XX press release points out, at least one Mega Man clone actually managed to make it to market. Guillaume concludes New Business with thoughts on Life is Strange, a Telltale-inspired game that outstrips its inspiration, from the makers of an adventure game nobody can Remember. He finishes up with thoughts on Virtual Console import Kuru Kuru Kururin, a game where you play a bird in a helicopter, viewed from above. And why not?
After a break, it's our RetroActive for GameCube classic Viewtiful Joe. Discussion starts with the Capcom Five (the infamous quintet of "GameCube exclusives" that weren't), and their place in Nintendo history. After an historical primer, we kick off discussion of Viewtiful Joe itself. Difficulty, gameplay, art, story, and design are all topics of discussion. Lastly, we discuss the game's legacy, and Joe's place in history.
Thanks to everyone who played along with us! We'll be announcing plans for our next RetroActive soon, so please stay tuned!
However, we'll be dipping back into the listener mail next week, so go ahead and drop your questions or comments into our mailbag.
This episode was edited by Guillaume Veillette. The "Men of Leisure" theme song was produced exclusively for Radio Free Nintendo by Perry Burkum. Hear more at Bluffs Custom Music.
This episode's ending music is Joe & Sylvia, from Viewtiful Joe. All rights reserved by Capcom.