Welcome the new year with a special episode that's all emails, all the time.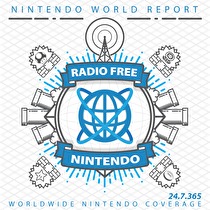 Subscribe via iTunes (Please rate and review, too!)
We recorded this show right in the middle of everyone's big holiday break, and only half the regulars were able to make it. Not to worry though, because Alex Culafi from NWR Connectivity and our new Nintendo News Report video show popped in to help James and Jonny work through some of our Listener Mail backlog. It's a short episode, all emails, but we still had a good time!
This week's selection of listener-submitted topics begins with a quick take on winter gaming, then proceeds with a pair of Mario Maker discussions, first on the balance of Nintendo-created levels and then how this bold new direction for the franchise could affect plans for future 2D Super Mario games. Next, we get insider coverage of how Canada's eShop has saved the Wii U for some Nintendo fans in Brazil. Last up is one of the best Amiibo ideas we've seen yet, from a listener who wishes the figurines could lead to more fan-focused sports games.
We'll always make time for the best emails, so please continue sending yours and special end-of-year thanks to everyone who did so over the past year! Gui and Jon will return next week for post-holiday New Business, and we're getting ready for our Best of 2014 show around mid-January. Here's to another big year for RFN!
This episode was edited by James Jones. The "Men of Leisure" theme song was produced exclusively for Radio Free Nintendo by Perry Burkum. Hear more at Bluffs Custom Music.