Weird assortment of games in New Business leads to weird assortment of stories and questions in Listener Mail!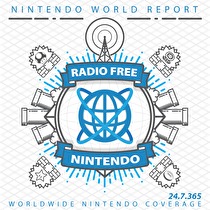 Subscribe via iTunes (Please rate and review, too!)
This episode is notable for an odd assortment of New Business games and an overall rowdy tone, due in part to Skype problems that made it hard for us to coordinate a friendly conversation. So... enjoy?!? James is first with his long-awaited thoughts on Super Mario 3D World, and he even mixes in a little Shovel Knight post-mortem. Guillaume tries Xenoblade for the third time, and it seems to be clicking this time. Jonny gushes about Resogun, the PS4 arcade shoot-em-up that just got new updates and DLC. Although he's considered our resident FPS expert, Jon has never really tried the Battlefield series, and what better place to start than the newest entry that is still dogged by bugs and balance issues? Wrapping up, we swing back to James for his bewildered description of Electroplankton: Rec Rec from DSiWare. Bonus: Hear his absolutely horrifying audio creation during the break!
Listener Mail is always a treat for us, because we love hearing from fans and engaging in whatever topics you want to hear. The gracious contributions this week include Transformers (and other enjoyable-but-"bad" games), the best GamePad titles for families, the unshakable curse of GameCube controllers, and the pleasures/hazards of listening to podcasts... in the shower? No matter where and how you listen to RFN, we'd love to hear from you! Join the email caucus today.
This podcast was edited by Guillaume Veillette.
Music for this episode of Radio Free Nintendo is used with permission from Jason Ricci & New Blood. You can purchase their newest album, Done with the Devil, directly from the record label, Amazon (CD) (MP3), or iTunes, or call your local record store and ask for it!
Additional music for this episode of Radio Free Nintendo is copyrighted to Nintendo and is included under fair use protection.