Three regulars and special guest TYP join forces in one room to digest more E3 games, our favorite announcements, and those little moments on the floor that can only happen at gaming's biggest event.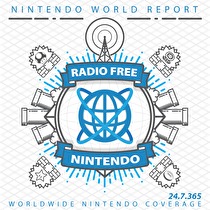 Subscribe via iTunes (Please rate and review, too!)
Knowing that Guillaume, Lindy, and Greg would do an awesome job for the E3 Home Team edition of RFN, we had to step up our game and do something really special for the week's wrap-up by James and Jonny. Our solution was to hop in special guest TYP's car and head up to beautiful Santa Barbara for a podcast date with Jon Lindemann, who pull the trick of being on both episodes, back-to-back! Though our visit to Jon's new home was all too short, we made sure to devote the afternoon to recording this podcast live and in person, a very rare treat considering it had been over two years since any of us got to hang out with him!
Circumventing the usual Skype barrier allows the conversation to be more dense than normal, so we run through a huge list of games and topics that is too extensive to simply list here. That's why we have related content links on the sidebar of these articles, so use that handy list to find further coverage (including hands-on impressions in many cases) of the games discussed in this jam-packed episode.
Thanks for all your anticipation, participation, and appreciation of all the E3 coverage from RFN and the entire Nintendo World Report staff! In case you missed the daily video entries hosted by James and filmed/edited by our good friend Jared Rosenberg, please do check them out below! The videos also feature Jonny, TYP, and all the other NWR staff who attended this year's E3, and topics include a few games that we didn't get into for this wrap-up show. Finally, don't forget to gather up your thoughts about this exciting week and send an email to help us keep digging deep on the topics that matter!
This podcast was edited by Jonathan Metts.
Music for this episode of Radio Free Nintendo is used with permission from Jason Ricci & New Blood. You can purchase their newest album, Done with the Devil, directly from the record label, Amazon (CD) (MP3), or iTunes, or call your local record store and ask for it!
Additional music for this episode of Radio Free Nintendo is copyrighted to Nintendo and is included under fair use protection.