We hardly knew U.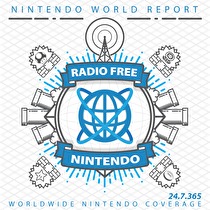 Subscribe via iTunes (Please rate and review, too!)
We started recording this show immediately after learning about Nintendo's U.S. sales numbers for November. So, rather than jump into what we've been playing, the episode launches directly into our writhing reactions to this dire news. Wii U is already a market failure of historical proportions, and in the month where we hoped and were told all year that the console should finally turn around... it didn't. Even with December likely to top these dismal numbers, the trend is pointing nowhere good. Sorry to start with such a bummer discussion, but it's current, it's critically important to the future of this platform and company, and it's emotional for us. We care about Wii U. So, we have to tell you when the system is on emergency life support.
After that segment-long commiseration, we take a break and come back for New Business and just a tiny bit of Listener Mail. Fortunately, we've all been happy with what we're playing, so this half of the show shifts to a much happier tone. James thinks Rayman Legends is the best Sonic game ever, while Jonny finds Wii Fit U to be curiously motivating despite the closet full of accessories required to play all of its contents. Jon gets old-school with 3D Space Harrier, but Gui trumps that showing with a hot combo of 3D Super Hang-On and 3D Galaxy Force 2. We swing back around to Jonny for a supportive review of PS4's Knack before a solitary email brings thematic closure with memories of the Super Mario Super Show and the late Danny Wells, a.k.a. the original Luigi.
There's at least one more episode before 2013 closes, and with so much to discuss, we're sure you have thoughts and questions on the state of Nintendo and its wonderful games. Hit up that email link to feed the beast!
This podcast was edited by Guillaume Veillette.
Music for this episode of Radio Free Nintendo is used with permission from Jason Ricci & New Blood. You can purchase their newest album, Done with the Devil, directly from the record label, Amazon (CD) (MP3), or iTunes, or call your local record store and ask for it!
Additional music for this episode of Radio Free Nintendo is copyrighted to Nintendo and is included under fair use protection.