Maybe it's hard to find Halloween games on Nintendo platforms, but that won't stop us!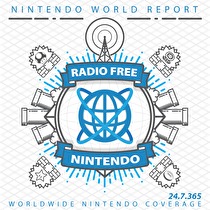 Subscribe via iTunes (Please rate and review, too!)
This episode may start out with Wii U Party (which Gui actually likes plenty), but the dominant topic of New Business is Phoenix Wright: Dual Destinies, a.k.a. Ace Attorney 5. James has already beaten the game and leads the discussion, but you'll also get less complete reactions from Jonny and guest Michael Cole. We learn how the game reinvents investigation scenes (complete with a comparison to Zork... friggin' Zork!) and that it may be a surprisingly sharp commentary on the Japanese legal system. Jonny tacks on the short version of why he pre-ordered a PS4 launch bundle, and even picked up a Dual Shock 4 controller before launch.
After the break, we lost TYP to more important website business, but the remaining trio return to discuss some Halloween-themed games available on Nintendo systems. We may not have the same array of M-rated horror fests that you'll find on PC or even other consoles, but there are still plenty of opportunities to celebrate the spookiest holiday. Case in point -- we expected this to be a 15-minute mini-feature, but it kept us occupied for the entire second half of the show! Each of us played one or two extra games for the occasion, so it starts as kind of supplement to New Business and later develops into a discussion of the larger concept of Halloween-related gaming.
Do you have any favorite Halloween (or Thanksgiving...) games? Send in your ideas, plus any other questions for the podcast crew. And don't forget that the NWR Telethon for Child's Play, including TYP's Live Radio Trivia, is coming up in just three weeks!
This podcast was edited by Guillaume Veillette.
Music for this episode of Radio Free Nintendo is used with permission from Jason Ricci & New Blood. You can purchase their newest album, Done with the Devil, directly from the record label, Amazon (CD) (MP3), or iTunes, or call your local record store and ask for it!
Additional music for this episode of Radio Free Nintendo is copyrighted to Nintendo and is included under fair use protection.