My name is Adol. Do you remember me? Hello, it's me, Adol. Yeah, over here. Still Adol.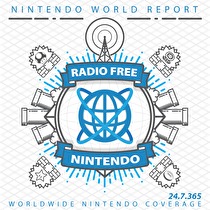 Subscribe via iTunes (Please rate and review, too!)
Now that things are settling down a bit for the group, we're ready to refocus on the latest Nintendo releases and finally wrap up the current RetroActive. From his new home base in the ATL, Jon kicks it off with his well-informed thoughts on Monster Hunter 3 Ultimate for 3DS, and yes ladies, he's playing it with the Circle Pad Pro. Jonny cracks open the oddly structured Need for Speed: Most Wanted U (or "Must Wanted") to enjoy Criterion's long-awaited return to Nintendo platforms. Gui follows up his new review of Toki Tori 2 with some extra discussion of this lauded new Wii U eShop game. James bats clean-up by digging into a GameCube Grab Bag. The first to fall under his sights are a couple of forgotten Capcom experiments: Auto Modellista and P.N. 03.
After a quick break, we hang onto Jon for a little while longer to discuss some topics of late. Those include the dissolution and legacy of LucasArts, as well as much-discussed analysis of Satoru Iwata's decade as President of Nintendo Co. Ltd. (The blog we referenced is by Emily Rogers over at NotEnoughShaders.) Then the other three hang on for one last dip into the world of Ys, as we dissect Book II and say goodbye to this very interesting, user-chosen game of yore.
We'll get back to your Listener Mail this week, so why not send in a question while it's on the mind?
This podcast was edited by Guillaume Veillette.
Music for this episode of Radio Free Nintendo is used with permission from Jason Ricci & New Blood. You can purchase their newest album, Done with the Devil, directly from the record label, Amazon (CD) (MP3), or iTunes, or call your local record store and ask for it!
Additional music for this episode of Radio Free Nintendo is copyrighted to Nintendo and is included under fair use protection.