Get ready for more new games, new systems, new emails, and the new New Business.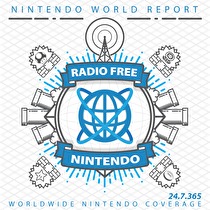 Subscribe via iTunes (Please rate and review, too!)
We're sticking with the "round robin" New Business format, and James kicks it off this week with his thoughts on Mass Effect 3, now on Wii U (if you dare). Guillaume follows with the criminally overlooked Grand Theft Auto: Chinatown Wars on DS. Jonny caved to his lust for a PS Vita but actually managed to get the system, a fat memory card, and dozens of games for a very reasonable price. Jon checks out Vanquish from Platinum Games, and we ask if it could be the spiritual successor to Mikami's P.N. 03 on GameCube. Coming back around, Gui raves about Crashmo on 3DS, and Jonny quickly recommends a few demos.
We asked for more Listener Mail, and you stepped up! This week's emails cover Virtual Boy on 3DS, NBA 2K13 errata, new control options in Wind Waker HD, and the prospects for Wii U this holiday season. Send your own questions today -- we'll get back to the pile soon!
With a certain convention coming up soon, we've decided to do RetroActive in two parts. We'll first tackle the Book I portion of Ys Book I&II on the next episode (it's actually less than half the game's total length). The next week will be PAX East, so you'll hear a recording of our live panel instead of a normal show. Then, we'll come back and finish RetroActive by playing as far into Ys as we can. If you're playing along, be sure to drop your thoughts on the game into the official forum thread -- we'll pick out some of the best comments to be read on the show!
This podcast was edited by Guillaume Veillette.
Music for this episode of Radio Free Nintendo is used with permission from Jason Ricci & New Blood. You can purchase their newest album, Done with the Devil, directly from the record label, Amazon (CD) (MP3), or iTunes, or call your local record store and ask for it!
Additional music for this episode of Radio Free Nintendo is copyrighted to Nintendo and is included under fair use protection.