It's the first show of 2013, so we plow through the holiday gaming backlog and get ready for a big month here at RFN!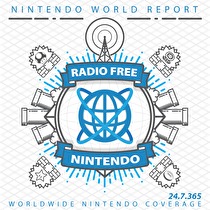 Subscribe via iTunes (Please rate and review, too!)
We're back from a week off with lots of games that got played over the holiday break. Jon is coming back (for good) in the next episode, so it's good that we had this chance to run through a lot of games before he helps kick off a very active content schedule in January that includes predictions, our Top 5 lists for 2012, and the Live RetroActive for Majora's Mask.
For this week, it's a pretty simple show with New Business and Listener Mail. James finally gets into his dream game, Crimson Shroud, continuing the epic reversal of critical consensus since the Japanese version was originally panned. He also shares some fun anecdotes from Universe Sandbox, a galactic simulation available on PC. Gui discovers the multiplayer side (a.k.a. the good side) of Nintendo Land, as well as the multiplayer side (a.k.a. the bad side) of New Super Mario Bros. 2 on 3DS. Jonny revels in the portable sequel to Fluidity and revisits one of his first-ever portable game purchases, Wario Land 2.
Listener Mail is relatively brief this time around. First up is a frustrated listener's concern about Nintendo hardware losing its legendary robustness. Next, we discuss why the Wii U eShop hasn't had a new digital-only game released in over two months, and whether that could be ominous. The last question is about The Last Story and how it might inform future Zelda games. All great topics, thanks to our wonderful audience who keep sending meaty emails -- won't you join in the fun? Maybe you could submit your own Top 5 list for 2012, and we'll read a few when we cover our own in a couple of weeks.
There's a lot going on in the next few weeks, but don't forget to keep playing Majora's Mask (hey, it's pretty long) to get ready for the live show coming up later this month. It's ten bucks on Wii Virtual Console, so no excuses!
This podcast was edited by Guillaume Veillette.
Music for this episode of Radio Free Nintendo is used with permission from Jason Ricci & New Blood. You can purchase their newest album, Done with the Devil, directly from the record label, Amazon (CD) (MP3), or iTunes, or call your local record store and ask for it!
Additional music for this episode of Radio Free Nintendo is copyrighted to Nintendo and is included under fair use protection.