New Business stretches across segments, and we lament the passing of a beloved magazine.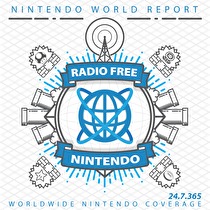 Subscribe via iTunes (Please rate and review, too!)
Our buddy TYP stops in this week to help us catch up on the biggest Nintendo game of the fall, New Super Mario Bros U. We're all positive on the game, though there is some debate over just how momentous this release could be. He also provides some Nintendo Land anecdotes and highlights a forgotten 3DS Virtual Console game, Balloon Kid. Having finally completed all the setup and transfers for his Wii U, Jonny finally delves into Assassin's Creed 3 and also revisits Paper Mario: Sticker Star. Guillaume would have talked about Little Inferno and Trine 2, if his audio for this segment hadn't been lost. So just imagine that he likes both of those games.
We got a bit carried away with all the new games in that first segment, so James was bumped into part two, kicking off the latter half with his long-awaited impressions of Zero Escape: Virtue's Last Reward. Is it possible to finish a game twice and feel like you've only scratched the surface? Apparently so! From there, we tackle a couple of current events. The first is the noble demise of Nintendo Power, the official magazine for Nintendo games in North America since 1988. Not every fan was into the magazine, but those of us who grew up obsessing over every page have good reason to feel wistful. Finally, we present an overview of the Nintendo Direct announcements (mostly release dates and delays) and discuss the state of Nintendo's lineup for early 2013. Here's a good summary of that outlook:
Be sure to check out TYP's latest episode of the awesome Radio Trivia: Podcast Edition, rate and review both of our podcasts on iTunes, and send in your questions and ideas for the next Listener Mail! Also, don't forget that the Live RetroActive is coming up in just a few weeks, so it's a good time to start playing through Majora's Mask, especially if it's your first time. Thanks for listening!
This podcast was edited by Guillaume Veillette and Jonathan Metts.
Music for this episode of Radio Free Nintendo is used with permission from Jason Ricci & New Blood. You can purchase their newest album, Done with the Devil, directly from the record label, Amazon (CD) (MP3), or iTunes, or call your local record store and ask for it!
Additional music for this episode of Radio Free Nintendo is copyrighted to Nintendo and Sony Masterworks and is included under fair use protection.