This week's robust round of New Business is merely a prelude to the heady feature topic: What is gameplay, anyway?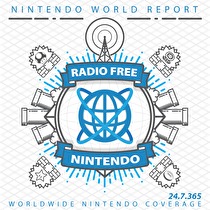 Subscribe via iTunes (Please rate and review, too!)
This week's show begins with a quick celebration of Nintendo's downloadable news, with Hulu Plus, the Wii Virtual Console's resurgence, and the expansion of the 3DS Virtual Console to include NES games. Greg's New Business flows perfectly into impressions of Wario Land and the Metal Gear Solid: Snake Eater 3D demo. James shares a few final thoughts on Rhythm Heaven Fever to accompany his full review here on the site. Jonny is down on Mario Kart: Super Circuit but more positive on the Mass Effect 3 demo. Finally, Jon completes not one but two games this week: God of War 3 and The Simpsons Arcade Game.
The latter half of this episode takes an idea from fellow staff member Minoru Yamaizumi, who needed to translate the word "gameplay" into Japanese and asked us to try defining the concept itself. It's a murky subject fraught with semantic traps, but we tried our best to get around the idea, how Nintendo leads in this regard, and how gameplay factors into our favorite games ever. We'd love to hear what you think of the discussion and of the topic itself, so please comment below or shoot us an email.
This podcast was edited by Greg Leahy.
Music for this episode of Radio Free Nintendo is used with permission from Jason Ricci & New Blood. You can purchase their newest album, Done with the Devil, directly from the record label, Amazon (CD) (MP3), or iTunes, or call your local record store and ask for it!
Additional music for this episode of Radio Free Nintendo is copyrighted to Nintendo, and is included under fair use protection.