James has come down with a Rhythm Heaven Fever, and the only cure is more Listener Mail.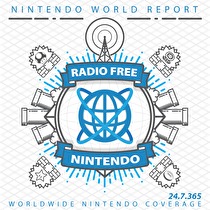 Subscribe via iTunes (Please rate and review, too!)
It's not often anymore we get to talk about a new Wii game, especially one that hasn't quite been released yet. But for this special occasion, James has spent plenty of time with the upcoming American version of Rhythm Heaven Fever, and he would like to tell you about it! Greg reports on his quest for Ninja Five-O, wraps up Resident Evil: Revelations, and tries out the European demo for Crush 3D. Jon defies all expectations with a Sega Master System (and Game Gear) emulator for Windows Phone 7, of all things. However, he does swing it topical with a quick discussion on whether Nintendo should find a way to enter the smartphone market. Jonny comes around the horn with his thoughts on Art Academy: First Semester, the DSiWare app that he received (but didn't purchase!) in exchange for some Club Nintendo coins.
Post-break, the gang dives deep into the mailbag to answer your burning questions about transferring Virtual Console games, which Dragon Quest to play first, games that spoil us on all others, the Hyrule Historia artbook, and whether Rayman Origins reveals a bias against Nintendo's own 2D platformers. We'd love to hear from you too, so pump us full of that sweet email love!
After this episode was recorded, we learned that our live panel submission has been accepted by PAX East, so we're heading back to Boston for the third straight year! Radio Free Nintendo: Panel Edition Tridux will take place on Saturday, April 7 at 11:30am. Connectivity also got a panel slot for live NWR Jeopardy on Friday, April 6 at 10:00am in case you needed even more justification to attend this awesome event. Daily passes are still available but probably not for long, so head over to paxsite.com for more info and to order your pass!
This podcast was edited by Greg Leahy.
Music for this episode of Radio Free Nintendo is used with permission from Jason Ricci & New Blood. You can purchase their newest album, Done with the Devil, directly from the record label, Amazon (CD) (MP3), oriTunes, or call your local record store and ask for it!
Additional music for this episode of Radio Free Nintendo is copyrighted to Nintendo, and is included under fair use protection.