It's finally time to discuss Perfect Dark's campaign mode, and that means a dramatic reading is in order.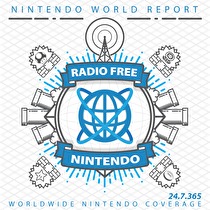 Subscribe via iTunes (Please rate and review, too!)
We start this episode without Jon, but don't worry, he comes in a bit later! Greg and James tag up on the newly released Ocarina of Time 3D, discussing the graphical upgrades, the freshness factor, and their thoughts on the value proposition of this remake. James also revisits Luigi's Mansion in his own manic way. Jonny finally gets around to Ridge Racer 3D, plus the deceptively awesome Donkey Kong '94 from 3DS Virtual Console.
After a quick break, Jon jumps into the action with a very special duet with Greg. That opens the door on our RetroActive conclusion. That's right, we finally wrap up Perfect Dark with a good, long analysis of the campaign, its problems, and its surprising influence on later games. Thanks to everyone who participated! We'll be back next week with your Listener Mail before launching into the big 250!
This podcast was edited by Greg Leahy.
Music for this episode of Radio Free Nintendo is used with permission from Jason Ricci & New Blood. You can purchase their newest album, Done with the Devil, directly from the record label, Amazon (CD) (MP3), or iTunes, or call your local record store and ask for it!
Additional music for this episode of Radio Free Nintendo is copyrighted to Nintendo and Rare, and is included under fair use protection.