Jonny and Nathan enjoy fast food while talking about the Electronic Arts press conference.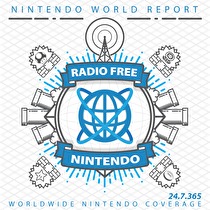 Subscribe via iTunes (Please rate and review, too!)
We went to the EA press conference, and even though there were no announcements for Nintendo platforms, Jonny and Nathan whipped out a microphone to briefly discuss what was shown. Sorry for the background noise -- we literally recorded this at a table in a crowded Los Angeles food court! Our nightly roundtables should sound much better.
This podcast was edited by Jonathan Metts.