TYP steps up to the plate as we cover Tiger Woods 12, Conduit 2, and much more... because we love you!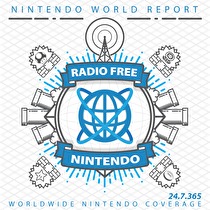 Subscribe via iTunes (Please rate and review, too!)
With Jon dodging oil spills and tornadoes in beautiful Gulf Shores, we continue the parade of guests with our old buddy, Michael "TYP" Cole. Greg is back too, and he follows a quick Bills draft report with impressions of Tiger Woods 12: The Masters and The TENTAI Show, part of Nintendo's student game exhibition in Japan. James shares a few thoughts on the Outland demo (count how many games we compare it to!) and some very cool DLC for Toy Soldiers. Jonny examines Conduit 2's identity crisis and also reports on Bangaio HD: Missile Fury, the follow-up to one of our favorite boutique DS games. Finally, TYP kicks in his take on some recent RFN favorites, including Radiant Historia and Mega Man X.
After the break, it's time for your Listener Mail! This week's letters include the future of Japanese RPGs, comfort games, GameCube recommendations (here are the NWR features we mentioned), a plea to the gaming press regarding Project Cafe, and our (other) favorite gaming podcasts. The emails have been awesome lately; please keep them coming! Also, don't forget that you have until Thursday, May 12 to place your vote in the current RetroActive poll.
This podcast was edited by Greg Leahy.
Music for this episode of Radio Free Nintendo is used with permission from Jason Ricci & New Blood. You can purchase their newest album, Done with the Devil, directly from the record label, Amazon (CD) (MP3), or iTunes, or call your local record store and ask for it!
Additional music for this episode of Radio Free Nintendo is copyrighted to Nintendo, and is included under fair use protection.